This blog was posted by Your San Antonio Plumber – Plumbing Services
Residential Plumber – Emergency Plumbing Services
You can't plan when a plumbing emergency will happen, but you can make a plan for what to do when it does. Contact our emergency plumber team to ensure your total comfort. Our trusted plumbers will be there for you no matter when your emergency plumbing problem occurs. Because our service vehicles are stocked with a large selection of the most common emergency plumbing parts and products, we can usually resolve issues in the same visit.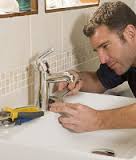 Plumbing Maintenance
One of the best ways to avoid an emergency plumbing service call is to properly maintain your plumbing. We specialize in plumbing maintenance, with a team that can ensure that you never have to worry about a 24-hour plumber service call. We can inspect each component of your plumbing system using the latest in technology, and we'll make recommendations to prevent future plumbing problems. If need be, we can also make repairs on the spot so that you can have peace of mind in knowing that your plumbing will be working in top shape.
Below are some of the most common 24-hour plumber service calls we handle:
Broken Pipes
Cracked Pipes
Clogged Drains or Pipes
Frozen Pipes
Gas Leaks
Leaks
Toilet Leaks or Overflow
Sewer or Drain Backup
Emergency Plumbers
Our emergency plumbers always arrive on time, ready to help. We know that a plumbing emergency can be more than an inconvenience — it can be dangerous. Water leaks and overflowing toilets and fixtures can lead to flooding, wood rot, mold, bacteria, and other hazards. Left unattended, these problems may cause serious damage to your health and your home's structure. Additionally, gas line leaks can cause fires and even explosions. That's why we take each emergency plumbing service call seriously and ensure that everything is taken care of so you won't have to worry.
For a reliable plumber, contact us.