Want to Worry Less About Your Drains? Choose Our Professional Dallas Drain Cleaning Service
The drain line is one area that many people like to ignore. If there is a slight clog, it can be easy to kick the can down the road and say to yourself, we will get to that another day. But the truth of the matter is that a clogged drain line will only get worse, and the only way to make absolutely sure that the clog is gone and all of the debris stuck in your drain line gets cleaned out for good is by relying on professional Dallas drain cleaning service from us.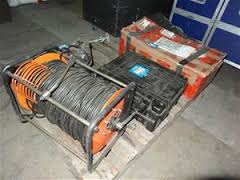 We are happy to provide professional Dallas drain cleaning solutions for our customers. No matter how bad your drain line is clogged, we will be able to effectively and affordably clear out the clog and all the gunk that ís currently in your drain line. We utilize only the most advanced equipment and methods such as hydro-jetting, and It ís also good to know that our services are safe for your pipes.
If you want to worry less about your drains, then choose our professional Dallas drain cleaning service. You can learn more about why our drain cleaning service is the right way to go in order to ensure you enjoy clean drains when you browse through our website, http://aaa-auger.com. If you have any questions about our drain cleaning services or you'd like to enjoy clean drains and great peace of mind, then just give us a call today or you can use the contact form found on our website.