This blog was posted by Your San Antonio Plumber – Plumbing Services
Great Plumbing Service, Professional Workmanship
For great service, professional workmanship, and a satisfaction guarantee when you need a plumber, you'll be delighted you chose our company.
1. DEDICATED TO GREAT PLUMBING SERVICE
We never settle for second-best; we're committed to providing the highest level of service for your plumbing repairs and installations.  It means being on time at a time convenient for you.  It means being polite, clean, and tidy – demonstrating our respect to your home or business.  And of course, it means great plumbing services – helping you with our professional diagnosis and advice, on top of expert repairs backed by a solid warranty. From clearing drains to hot water, water softeners, remodels and even commercial plumbing and construction – when you choose us you know you're getting the best service.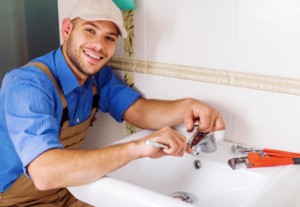 2. 100% SATISFACTION GUARANTEEDf
To prove our dedication to your service, you can be sure of a 100% satisfaction guarantee when you call us – it's total peace of mind backed by a LOCAL company.  We're a local business – we care that our local customers are happy with our service; you're the only customers we have!
3. PROFESSIONAL WORKMANSHIP 
When you choose our company a signed, written guarantee backs your work.  Indeed, we offer industry-leading warranties on many new installations.  It's another assurance that the work will be performed professionally.
4. UP-FRONT PRICING AND FINANCING OPTIONS
Before we start any work you always know the full price in advance – it means you can always make an informed choice, with peace of mind.  We even offer to finance and accept credit cards.

5. GREAT VALUE, 24 HOURS, 7 DAYS
We aren't just great service and professional plumbing, we offer you great value too. We can help you with great special offers, and unique discounts as a thank you to repeat customers.  Even better we are able to offer you around-the-clock 24 hours and weekend emergency service AT NO EXTRA CHARGE.